Teens Rock out with YALSA grant Programs
Posted on:

8 August 2018

By:

Mandy Pinyan
This summer, teens at five HMCPL branches turned the amp up to 11 and participated in some rockin' programs at the library.
As recipients of the 2018 Summer Learning Resources Grants from YALSA and the Dollar General Literacy Foundation, teens at select locations of the Huntsville-Madison County Public Library unleashed some STEAM-based learning opportunities, with an emphasis on art and music. With the Collaborative Summer Library Program's theme of "Libraries Rock!" activities ranged from capturing favorite song lyrics or lines of poetry as painted canvas pieces, spreading kindness and creativity through our Kindness ROCKS! painted rock program or creating alter personas through special effects makeup classes. At the closing party, local teen band Catastropiece took the famed concert dock stage at Lowe Mill to open for Koo Koo Kanga Roo in an event attended by hundreds of area families.
The funds collected from the grant went to the purchase of program supplies, prizes, fees and incentives for the HMCPL Teen Summer Reading Program.Over 1500 Teens attended 150 programs spanning the summer months, including maker events, movies, games, ACT classes, "Adulting" classes, book clubs, personal development programs and more.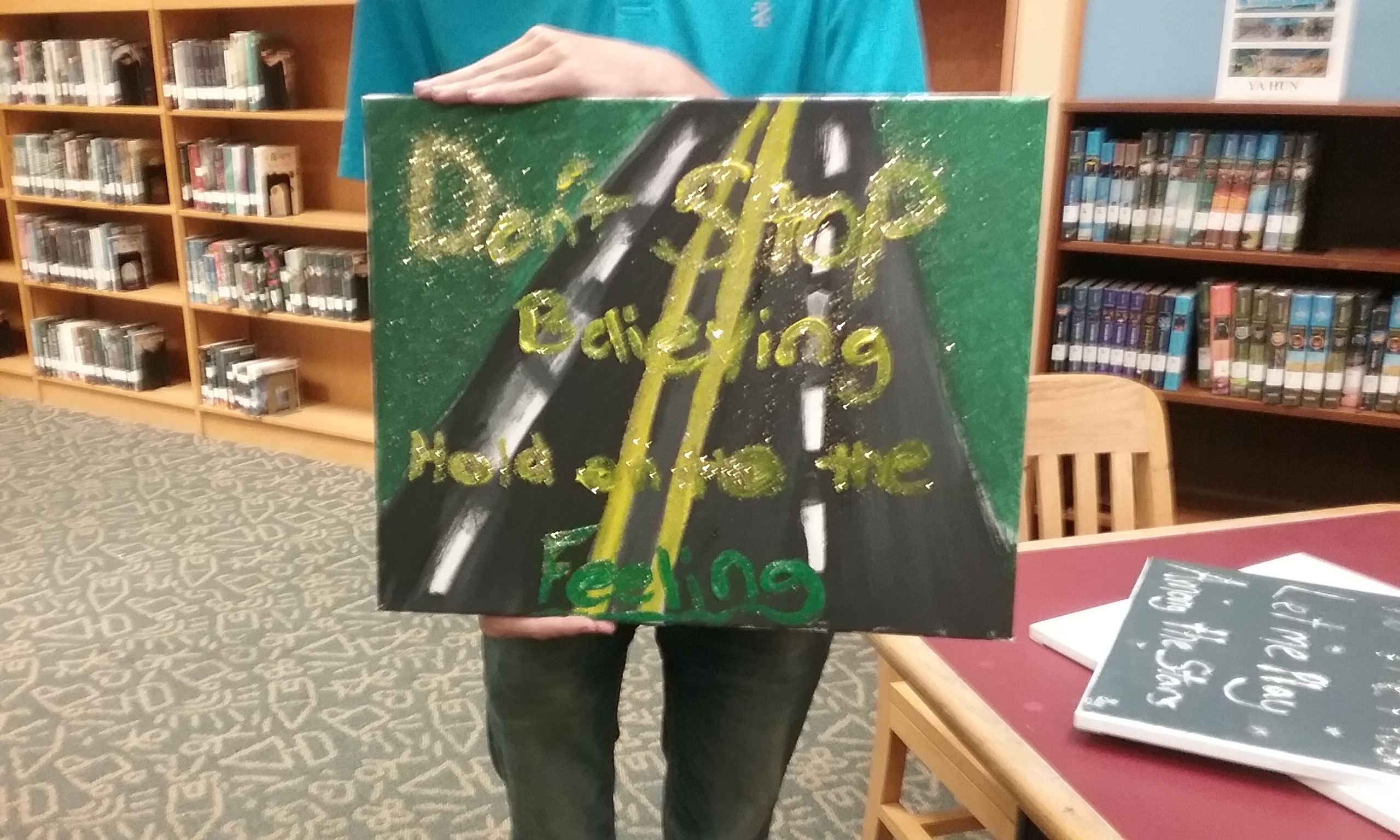 About Dollar General
Dollar General is a leading discount retailer with 10,000 stores in 40 states. Dollar General stores provide convenience and value to customers by offering consumable basic items such as food, snacks, health and beauty aids and cleaning supplies, as well as basic apparel, house wares and seasonal items at everyday low prices. The company has a longstanding tradition of supporting literacy and education. Since 1993, the Dollar General Literacy Foundation has awarded more than $71.2 million in grants to nonprofit organizations, helping more than 4.1 million individuals take their first steps toward literacy, a general education diploma or English proficiency. To learn more about Dollar General, visit www.dollargeneral.com.
About YALSA
The mission of the Young Adult Library Services Association (YALSA) is to support library staff in alleviating the challenges teens face, and in putting all teens ‒ especially those with the greatest needs ‒ on the path to successful and fulfilling lives. For more information about YALSA or to access national guidelines and other resources go to www.ala.org/yalsa, or contact the YALSA office by phone, 800-545-2433, ext. 4390; or e-mail: yalsa@ala.org.