Why Libraries Matter: A Librarian-in-Training's Perspective
Posted on:

13 January 2020

By:

Melanie Thornton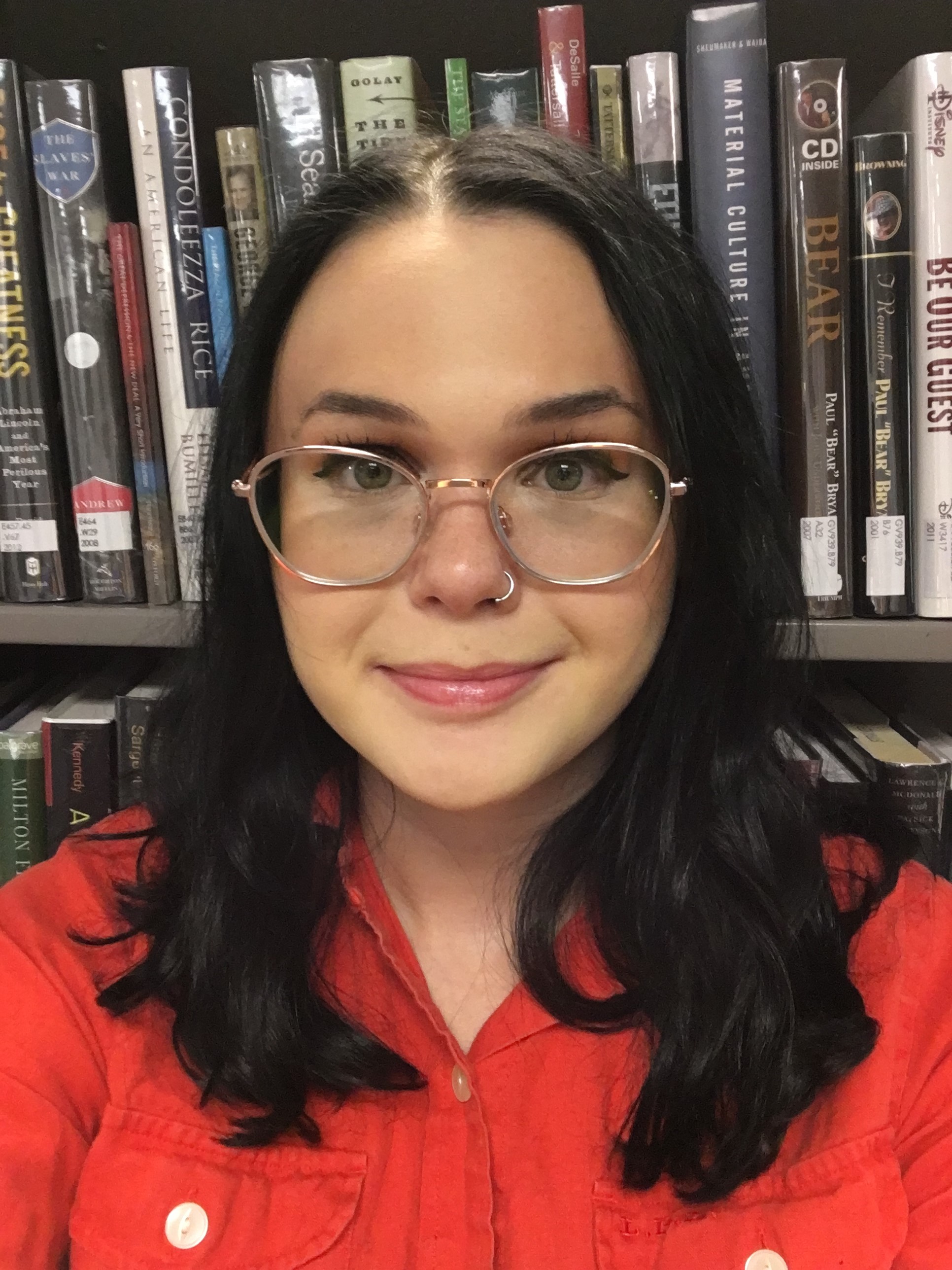 Elizabeth Burton interned at the Huntsville-Madison County Public Library, while receiving her Masters in Library and Information Studies at the University of Alabama. 
When I told friends and family that I was going back to school for a Master's in Library & Information Studies, the professional degree required for many librarian positions, I got the same response over and over: Why? There seemed to be a notion that libraries were no longer relevant, having been made obsolete by computers and the Internet. This was particularly strange coming from my grandmother, the woman who took me to the library every week when I was a child, and who still frequents our hometown branch in Central Kentucky. When I told her of my plans, she mentioned the self-checkout kiosks that had sprung up in our library: "What are librarians for if you check out your own books now?"
Librarians, and libraries, are actually for a lot more than just checking out books, whether you check them out yourself at a kiosk, or you hand them over to someone behind a circulation desk to check out for you.
In my Library Studies coursework, stories of libraries performing amazing feats outside of their traditional services were commonplace. The Ferguson Public Library in Ferguson, MO provided a safe space for students to learn when schools were closed due to unrest in the community. The New Dorp branch of the New York Public Library helped patrons register for services from FEMA and the Red Cross following Hurricane Sandy.
Those are extreme circumstances, but public libraries help Americans out in ordinary ways every day. Libraries are on the front lines of connecting citizens with increasingly complex and unavoidable e-government needs, with 78.7% of public libraries reporting that they connect patrons with e-government forms and services, such as Medicare, tax forms, hunting and fishing licenses, and government employment applications. Public libraries also perform a valuable role in our economy, where job applications are also increasingly moving online. 92.2% of libraries reported that they provide access to employment databases and other job search resources, and 76% report that they actually help patrons fill out job applications
Additionally, public libraries keep our country healthy, with one third of library computer users in the US (approximately 28 million people) reporting that they have searched for healthcare information using library internet or computers.
I can corroborate all of these statistics firsthand. As part of my degree, I have had the opportunity to intern at the Huntsville-Madison County Public Library in Huntsville, AL, and I have seen with my own eyes the myriad ways in which public libraries keep our country moving. I assisted patrons in filling out visa applications, accessing medical information, applying for jobs, and finding the necessary materials to start a small business. These are all things that many people do not associate with the public library, but these are all things that public librarians do. Libraries are created to serve community needs, not the other way around.
And there is definitely a need for what libraries offer. In 2018, 10% of Madison County residents did not have a home computer, and 18.7% did not have home internet access, resulting in approximately 68,000 people for whom the public library is their main connection to the rapidly digitizing world. Because of this, rather than libraries being replaced by computers, they are often the only place for our country's most vulnerable citizens—the rural, the low-income, the elderly, and many others—to access them.
But libraries are more than just glorified computers labs. What separates libraries from other places where you can access computers and the internet is the presence of librarians and other library staff. They ensure that library resources are easy to find, plan and facilitate the programs that allow your child to learn 3D printing and other STEM skills, and can walk you through applying for the Affordable Care Act. Also, in the age of "fake news," the skills of librarians are doubly important. According to a survey from the Pew Research Center, 78% of Americans believe that public libraries can help them find information that is trustworthy and reliable.
Libraries do matter, and it is likely that you experience their benefits even if you don't think about them. 72% of Americans live in a household where they or someone else has visited a library in the last twelve months. This is particularly true here in Madison County, where we have the busiest library system in the state of Alabama, with more than 1.1 million annual visitors and over 2 million checkouts a year (Alabama Public Library Service, FY 2018 Statistical Summary). In the 2019 fiscal year, 110,930 hours were logged on library computers, and library WiFi was accessed 560,042 unique times. Even if you have only visited your local library once this year, and have only checked out two books, you have still benefited. Most Americans spend about $35.81 on the library each year, which is roughly equivalent to the retail price of one new hardcover book.
When hearing these statistics, it is only natural to wonder where the money for these materials and services comes from. The answer is taxpayers, just like our roads, hospitals, and public schools. However, unlike these institutions, public libraries have an unusually high return on investment (ROI). A study from the Library Research Service found that for every $1.00 spent on libraries on average, $5.00 was returned to the community in the form of materials, programs, and services, meaning a ROI of 500%. There were outliers in the study, but those outliers were libraries where the ROI was even higher than the average. To access hundreds of thousands of books, audiovisual materials, and ebooks; hundreds of yearly events and programs; and the assistance of highly-trained librarians and library staff, you contribute less in a year than you likely do to your Starbucks habit each month.
Why am I telling you this? It's not to vindicate myself to the people who were confused at my choice of vocation. It's because public libraries exist because the public wants them to, and needs them to. As the HMCPL's mission statement says: "This is the public's library." What are libraries for if you check out your own books now? Libraries are here to serve you in whatever way we can, and whatever way you need. Whether you use the library to register to vote, boost your child's literacy skills, interact with your community, or just find your next great read, the library is here for you.