Return of the Hoopla Summer Drive-in Double Feature
Posted on:

15 June 2021

By:

Robert Freese
Return of the Hoopla Summer Drive-in Double Feature
It's that time again for movies under the stars and I'm searching out Hoopla for all kinds of crazy drive-in double features. Let's jump into it! (Please remember that Hoopla does not offer "double features" and I am just putting films together for an evening's viewing. You will use two of your monthly borrows when you select two movies.)
Zombies A Go-Go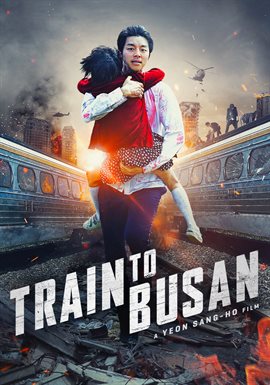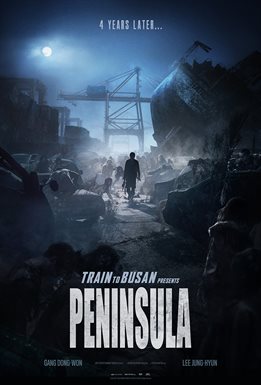 Train to Busan (2016) & Train to Busan Presents: Peninsula (2020)
First up, probably the best zombie movie since 2004's Shaun of the Dead, Train to Busan. If you are tired of zombie flicks or you just can't get enough of them, I'm willing to bet you will enjoy this fast moving thrill ride featuring the undead overtaking a train full of non-contaminated passengers. The film has heart and better characters than most modern movies. Next up is Peninsula, a "four years later" sequel I enjoyed every bit as much as the original, but many fans prefer the original. Raiders go into the "dead lands" to score a cache of missing millions and stumble upon survivors living in the ruins.
There is no Tomorrow!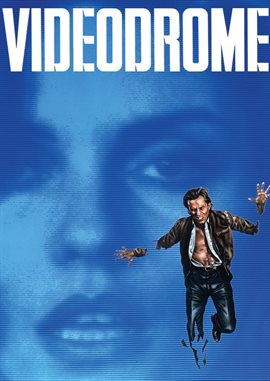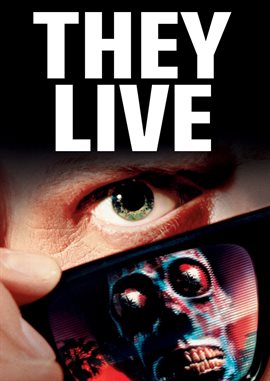 Videodrome (1983) & They Live (1988)
The trippy, hallucinatory world Videodrome involves a movement to cleanse the world of people who watch movies like Videodrome by taking over their bodies and minds and turning them into shapeshifting soldiers in a war fought in the "video arena." Max Renn is programed by way of Betamax videotapes pushed into a hole in his chest. It is heady, thought provoking material topped off by some of Rick Baker's practical effects ever put on screen. From director David Cronenberg.  Then John Nada, a homeless working man in L.A., runs across some magic Ray-Ban sunglasses that let him see the aliens living among us. Wealthy aliens are feeding on the human working class and Nada is the man to bust up the party. From director John Carpenter.
Mystery Science Theater 3000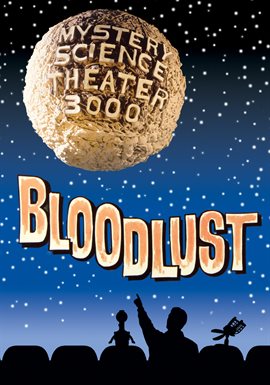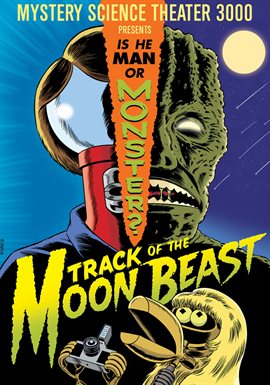 Bloodlust! & Track of the Moon Beast
Hoopla offers a huge selection of MST3K titles to choose from featuring hosts Joel Robinson and Michael J. Nelson. Bloodlust is a low budget variation on The Most Dangerous Game while Track of the Moon Beast is low budget variation on The Wolf Man. Track of the Moon Beast is remembered by fans for Mike and the Bots spoof of VH1's Behind the Music. They cover "The band who sang California Lady," a band that performs in the film.
Chuck-Fest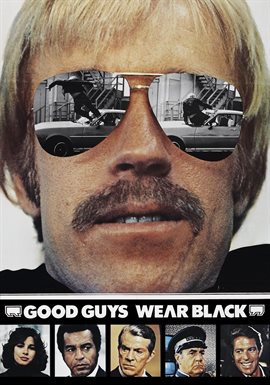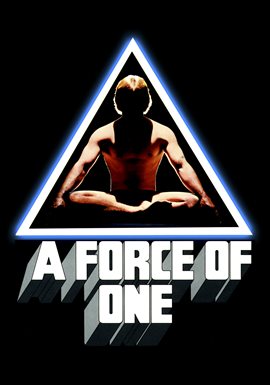 Good Guys Wear Black (1978) & A Force of One (1979)
Classic Chuck Norris from early in his career, back when he was still a world karate expert and not really an actor. In Good Guys Wear Black, he is a former commando trying to figure out who is killing his men. In one scene, he literally kicks through an oncoming car and I don't know how he didn't destroy the stunt driver. A Force of One sees Chuck taking on the smack epidemic.
Slackers Rule!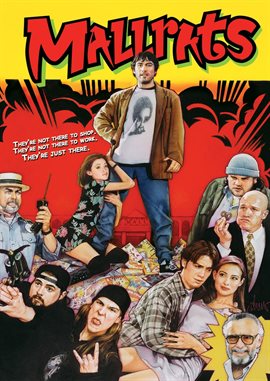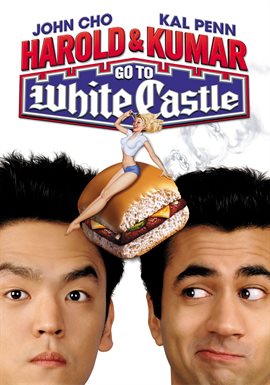 Mallrats (1995) & Harold & Kumar Go to White Castle (2004)
In Mallrats, two slackers hang out at the mall all day and get up to no good. From Kevin Smith, who appears as Silent Bob. You should probably be familiar with malls to get some of the humor. Then, two friends go on an insane journey just to get some greasy fast food in Harold & Kumar Go to White Castle.  
Nature run Amuck!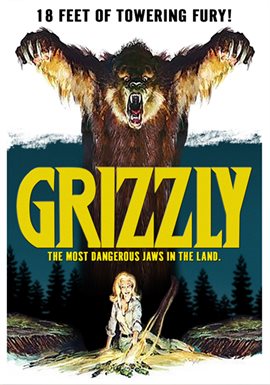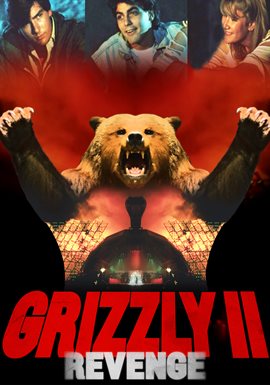 Grizzly (1976) & Grizzly II (2020)
In Grizzly, a giant Grizzly bear eats campers in the Georgia Mountains until Christopher George goes up in a helicopter and hunts the beast with a rocket launcher. After more than thirty years in the making, Grizzly II FINALLY was finished a released this year. This is a sequel to the original features very early appearances by George Clooney and Laura Dern, as well as Deborah Foreman, Louise Fletcher and John Rhys-Davies. It's cobbled together, but for what it is, I enjoyed it. (It is available to rent on other streaming services. Hoopla is the only streaming service offering it for free as of this writing.)
Documentaries That Kick Heiny!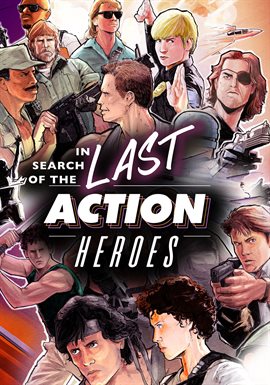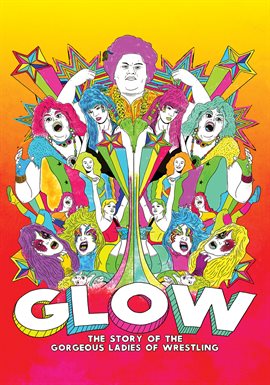 In Search of The Last Action Heroes (2019) & GLOW: The Story of Gorgeous Ladies of Wrestling (2013)
First up, In Search of the Last Action Heroes, a celebration of the last true action heroes of the silver screen. The co-feature, Glow: The Story of Gorgeous Ladies of Wrestling looks at the women who made up the popular 80's wrestling troupe.
Mondo Elvis!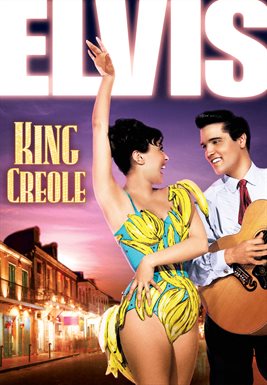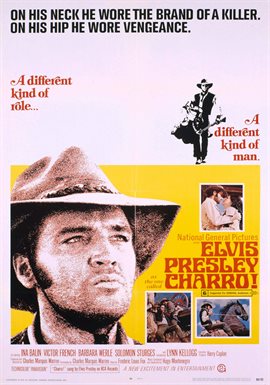 King Creole (1958) & Charro! (1969)
King Creole sees Elvis as a trouble maker whose tunes set the French Quarter to swinging. In Charro!, Elvis is wrongly accused of a crime and goes after the real perpetrators. This was one of the last three movies he made in 1969, and the only movie he ever had a beard. People forget, but there was a time when families would pile into giant station wagons and head to the drive-in for Elvis double features, triple bills and all night Elvis-o-ramas.
A Night with the King of Terror!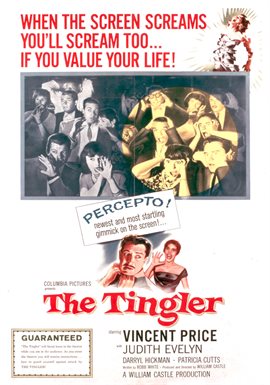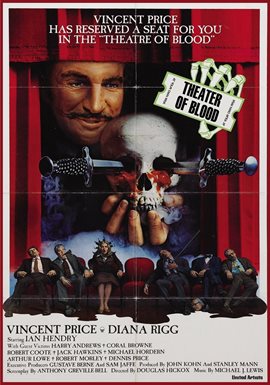 The Tingler (1959) & Theater of Blood (1973)
For years Vincent Price was considered THE KING of Horror. Yeah, he was on Hollywood Squares and bought art for Sears and wrote cookbooks, but for decades he starred in some of the best horror movies ever made. In The Tingler, Price is a scientist playing with a parasitic manifestation of fear. (At one point it gets loose in a movie theater!) In Theater of Blood, Price is a hammy actor who enacts revenge on the critics who were most cruel of his performances. Diana Rigg co-stars as his daughter.  
Teenagers Gone Wild!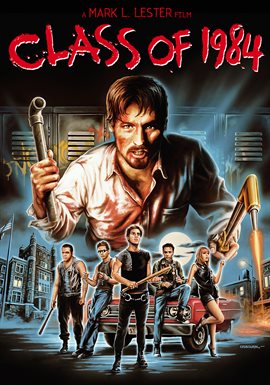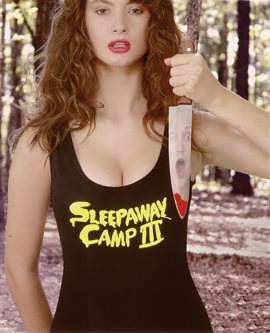 Class of 1984 (1982) & Sleepaway Camp III: Teenage Wasteland (1989)
In Class of 1984, violence rules the school and teacher Perry Lang has to battle with the teen punks who threaten him and his family. (Features a very young Michael J. Fox.) In Sleepaway Camp III: Teenage Wasteland, out of control youths from the city spend a weekend in the woods with legendary camp killer Angela, who snuffs the bad campers and rewards the good campers.