Spooky Season 2022
Posted on:

11 October 2022

By:

Robert Freese
Spooky Season 2022 is upon us. The days grow short, the shadows grow long and the leaves fall off the trees. It always seems damp, but the air is crisp and clean in a way like no other season of the year. There's no better time than the month of October to power watch as many spooky flicks as your eyeballs can handle.
Many patrons are familiar with my Mad Movie-A-Thon-O-Rama that I've hosted on Thursday nights throughout the year at the Madison Public Library. October wraps up this adult program with the last two movies I'm showing for 2022. (I'll be back in January with a whole new series of weird flicks.)
On Thursday, October 13th I will be showing the 1966 classic The Ghost and Mr. Chicken. 60's heartthrob Don Knotts is typesetter Luther Heggs who gets tasked with surviving a night in the haunted Simmons Mansion. Who will survive and what will be left of them? This was the first movie to suggest cleaning a house of unclean spirits by using Bon Ami. Silly, spooky fun.  Auditorium opens at 5:45. Movie starts at 6:25.
On Thursday, October 27th, I will wrap up the 2022 Mad Movie-A-Thon-O-Rama series with a 40th Anniversary showing of Halloween III: Season of the Witch. This is the one without Michael Myers and is probably the best of all the sequels. It's the night nobody comes home. Auditorium opens at 5:45. Movie starts at 6:25. Please be advised, this film is not suitable for the little ones.
If you cannot attend the Mad Movie-A-Thon-O-Rama, you can certainly join in the fun via Hoopla, with the Mad Movie-A-Thon-O-Rama Category! I hand-picked this list of 75 titles for you that range from the silent era, include the 50's atomic monsters, the 70's creature features, 80's slasher movies and new 2022 terror flicks we don't even have on DVD in the system yet. Log into Hoopla and check it out at: https://www.hoopladigital.com/collection/15986
There are even more horrors awaiting you with Kanopy's Kanopy Fright Fest! Again, titles range from the silent classics to more contemporary creeps with a lot of fright from around the world. Log into Kanopy and give it a look at:  https://www.kanopy.com/en/hmcpl/category/60744
Don't forget the DVD and Blu-ray collection. If you didn't know, HMCPL is like an old-school video store but it doesn't cost anything to borrow the discs and there are no late fees! In addition to making sure Jason, Freddy, Michael, Chucky, Pinhead and Leatherface are properly represented in the collection, some of the other new horror films added to the collection recently include:
If reading about horror movies is your preference, look no further than Sam Sherman's account of making drive-in movies with his late partner Al Adamson, When Dracula Met Frankenstein. Sherman and Adamson filled drive-ins (including Huntsville's The Parkway Drive-in and Woody's Drive-in all through the 70s) with some of the craziest horror and action films ever to splash across the giant outdoor screens. Some of their classic films include Dracula vs. Frankenstein, Satan's Sadists, Horror of the Blood Monsters and Blood of Ghastly Horror. This amazing account details how two guys filled drive-in screens for a decade and never lost a dime.
And finally, for the "movie in your mind," try a couple of these audiobooks:
(On CD From HMCPL)   
(From Libby)       
(From Libby)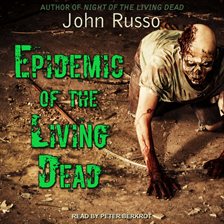 (From Hoopla)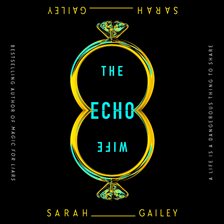 (From Hoopla)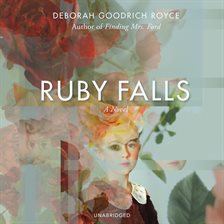 (From Hoopla)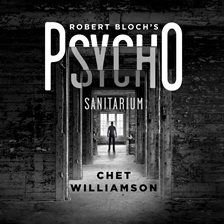 (From Hoopla)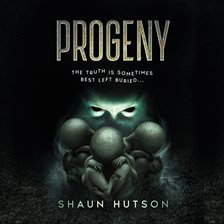 (From Hoopla)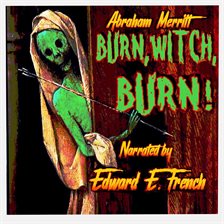 (From Hoopla)
Have a kooky spooky season!
Rob