Explore a Universe of Stories
Posted on:

21 May 2019

By:

Melanie Thornton

Summer reading is the most important thing we do at the library. It develops future readers who also become future library users!
Huntsville-Madison County Public Library (HMCPL) is celebrating the 50th anniversary of Apollo 11 by inviting every child to explore a "Universe of Stories" this summer. Join our Summer Reading Club by picking up information at your local library, available starting May 28. It's easy and best of all, it's free! All children through 5th grade may participate in a variety of programs throughout Madison County. From animal programs, art programs, and STEAM-based learning experiences, the library has something for kids of all ages. 
"Summer reading is an opportunity for students to avoid the summer slide," said Mandy Pinyan, Manager of Outreach Services. "Studies have shown that students who don't read or read rarely during the summer experience a loss or stagnation of reading skills. That is why our program is so important."
To mark the start of this busy reading season, HMCPL has several kick-off parties planned. Join us at one of these parties for some summer fun and everything you need to know about participating in Summer Reading: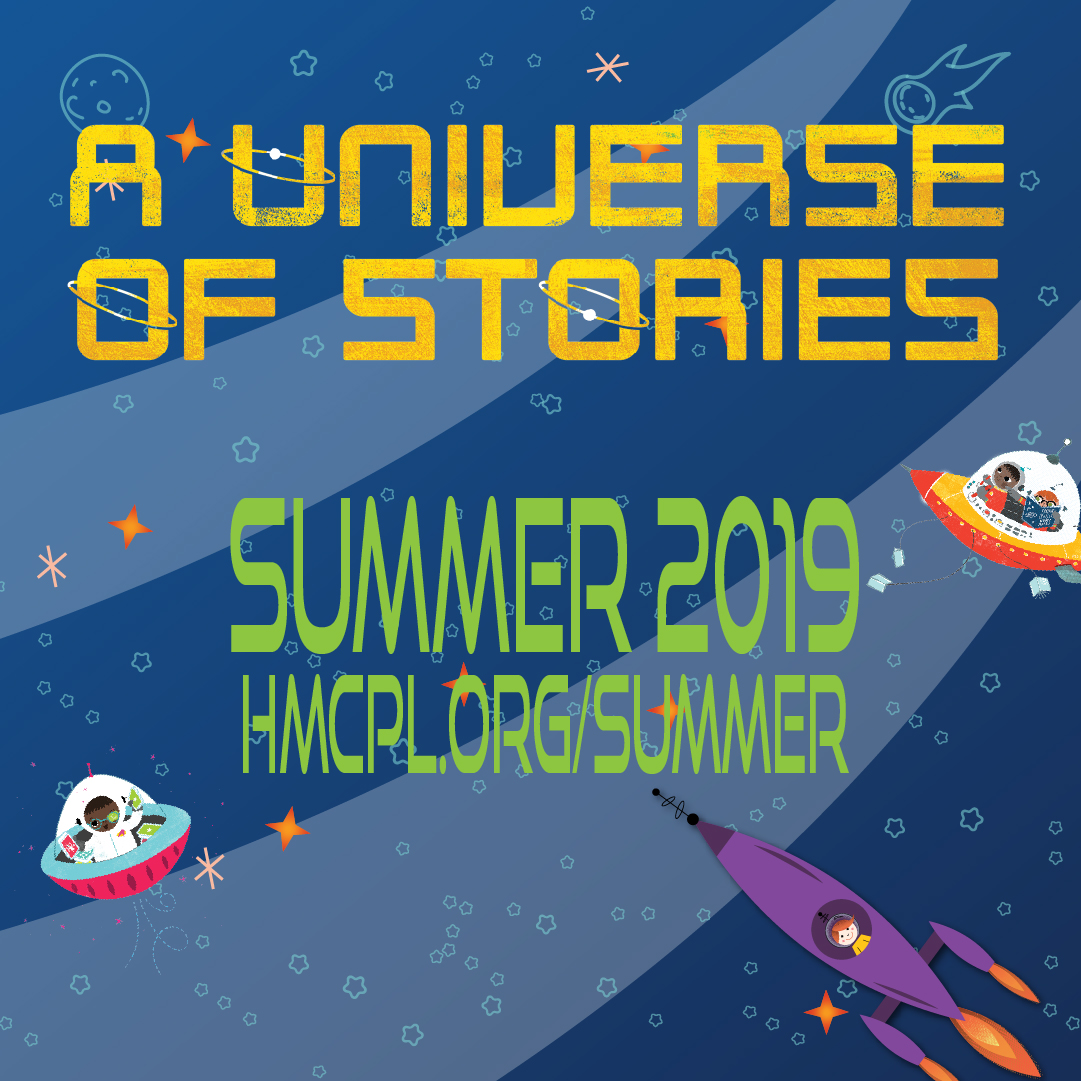 Elizabeth Carpenter Public Library of New Hope: Friday, May 31 from 11:00 a.m.- 2:00 p.m.
Madison Public Library's Read Around the Block: Saturday, June 1 from 9:00 a.m. to 12:00 p.m. Yarbrough  will host a reptile show at 11:00 a.m.
Tillman D. Hill Public Library of Hazel Green: Saturday, June 1 from 11:00 a.m.-1:00 p.m.
Triana Public Library: Saturday June 1 at 5:00 p.m.
Bailey Cove Branch Library's Magic Show with Doctor Osborn: Tuesday, June 4 at 3:30 p.m.
To close an amazing summer of reading, please join us on Friday, July 26, from 4-7 p.m., for our summer reading party at the U.S. Space & Rocket Center's Davidson Center. Admission is free and there will be plenty of fun activities for families.
"Last year, we hosted over 33,000 children with close to 800 programs across our 12-branch system. It is easily our busiest time of the year and that is how we like it- that means more children are reading," said Pinyan.
For more details about kids' programs, including required summer reading lists for your child's school, visit hmcpl.org/summer. You can also search for "universe" on our event calendar for specific summer programs at hmcpl.org/events