Movies on Hoopla not available on Netflix
Posted on:

15 January 2021

By:

Robert Freese
Movies on Hoopla not available on Netflix
If you're anything like me, your first resolution or goal for the new year was to watch more movies, right? Sure, I'll lose some weight and save some money later, but I am pretty serious when it comes to my movie watching.
What follows is a list of ten movies I found on Hoopla that may be worth your time that are not available on Netflix. It's common for people to say they'll wait to catch a certain film "when it's on Netflix," but why wait when you can watch it from Hoopla right now?
These titles came from Hoopla's list of Popular Movies.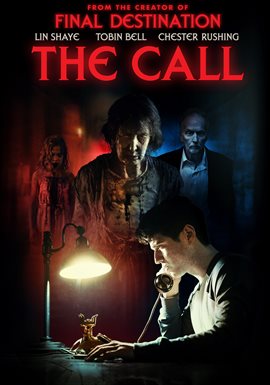 The Call (2020)
Taking place in 1987, The Call concerns a group of teens who have to survive a night trapped in the home of a couple of psychopaths. Released in October of 2020, Hoopla is the only way to stream it for free.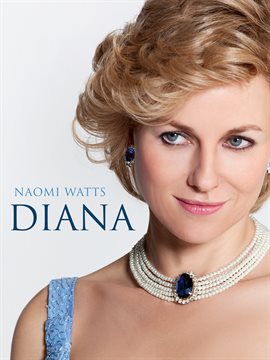 Diana (2013)
Diana looks at Princess Di and the last man to truly capture her heart. It features Naomi Watts as Diana.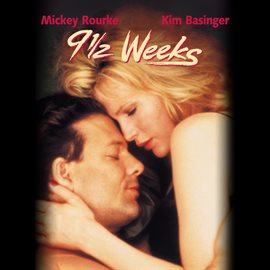 9 1/2 Weeks (1986)
This is a scorching romance about two people whose passion burns hot for roughly…9 ½ Weeks. It features Kim Basinger and Mickey Rourke. This is the 80's equivalent to 50 Shades of Grey.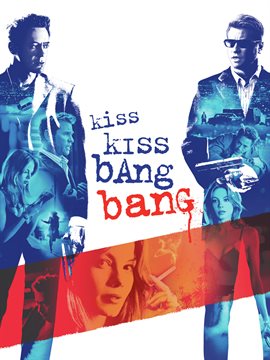 Kiss Kiss Bang Bang (2005)
This hard-boiled action mystery features Robert Downey Jr. and Val Kilmer as mismatched partners trying to solve a murder. It's a fast moving, twisty throwback to the paperback crime novels of yesteryear. Suzanne recommended this title on a recent episode of Shelf Talkers.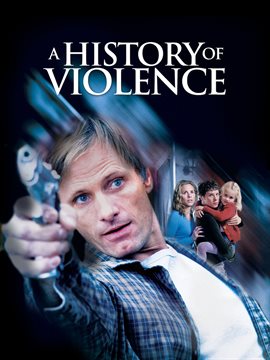 A History of Violence (2005)
After an act of vigilantism brings him too much media attention, regular guy Tom McKenna is recognized by a group of criminal types as a former associate gone AWOL. This is a top notch thriller from director David Cronenberg.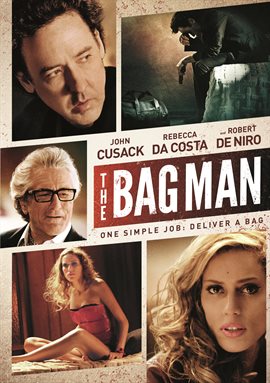 The Bag Man (2014)
A hit-man takes on a job to deliver a package to a crime boss and faces an onslaught of mobsters and crooked cops attempting to steal the cargo. It's a non-stop action thriller with John Cusack and Robert De Niro.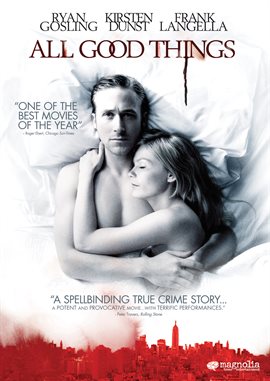 All Good Things (2010)
Inspired by the real life disappearance of Kathie McCormack in 1982, a crime that went unsolved for years, All Good Things looks at the number one suspect, McCormack's husband, real estate icon Robert Durst. The crime was also the basis for the 2015 HBO Documentary series The Jinx: The Life and Deaths of Robert Durst.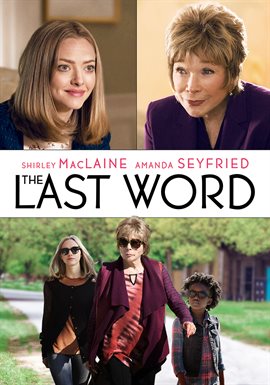 The Last Word (2017)
This comedy-drama examines the relationship between a controlling business woman who wants to write her own obituary and the young journalist tasked with having to dive into the facts of her life. With Shirley Maclaine and  Amanda Seyfried.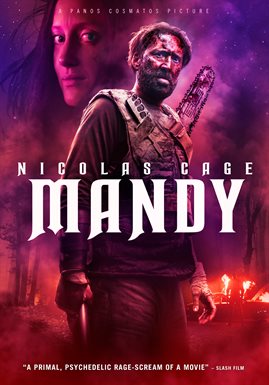 Mandy (2018)
When his girlfriend is kidnaped by a cult of wackos, Nicolas Cage snorts a giant pile of crank, finds a chainsaw with a blade fifteen feet long and tracks the cult down one member at a time until he gets to the leader. This is an absolutely bonkers, amazingly stylish action-horror flick that features Cage in top nutzo form.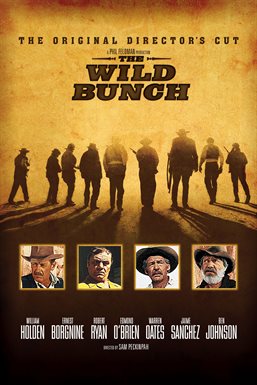 The Wild Bunch (1969)
With the American West "dying" in 1913, an aging group of outlaws look to make one last score with a bounty hunter and former partner close on their trail. The Wild Bunch is a true American classic from director Sam Peckinpah.