Posted on:

28 August 2018

By:

Melanie Thornton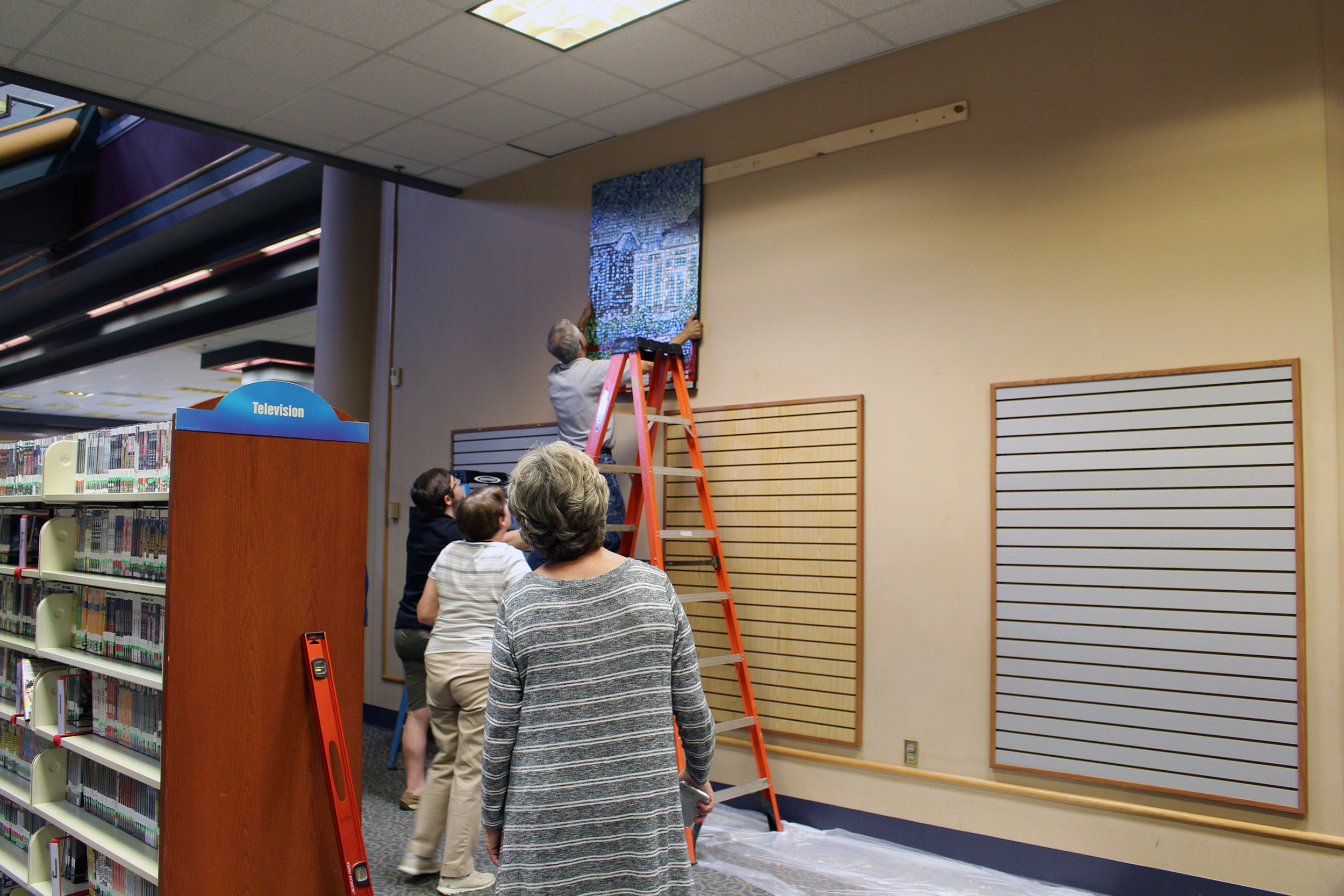 The Huntsville-Madison County Public Library welcomed the permanent installation of a community mosaic at the Downtown Huntsville Library on Tuesday, August 28.
"This is one of those wonderful opportunities where we can showcase the talent in our community," said Connie Chow, Downtown's branch manager. "We are honored to be able to display this for all to enjoy."
"Beauty From Brokenness" is a triptych artwork created from glass tiles from the original "Cosmic Christ" mosaic commissioned by Huntsville's First Baptist Church in the early 1970s. Local artist Stephen Ware was one of three Huntsvillians to assist Texas-based artist Gordon William Smith with the original mosaic installation in the 1970s.