Posted on:

10 June 2019

By:

Melanie Thornton
"Adulting" is any task or activity that holds a feeling of weighty responsibility or drudgery, any task that someone who has their life all together might find easy.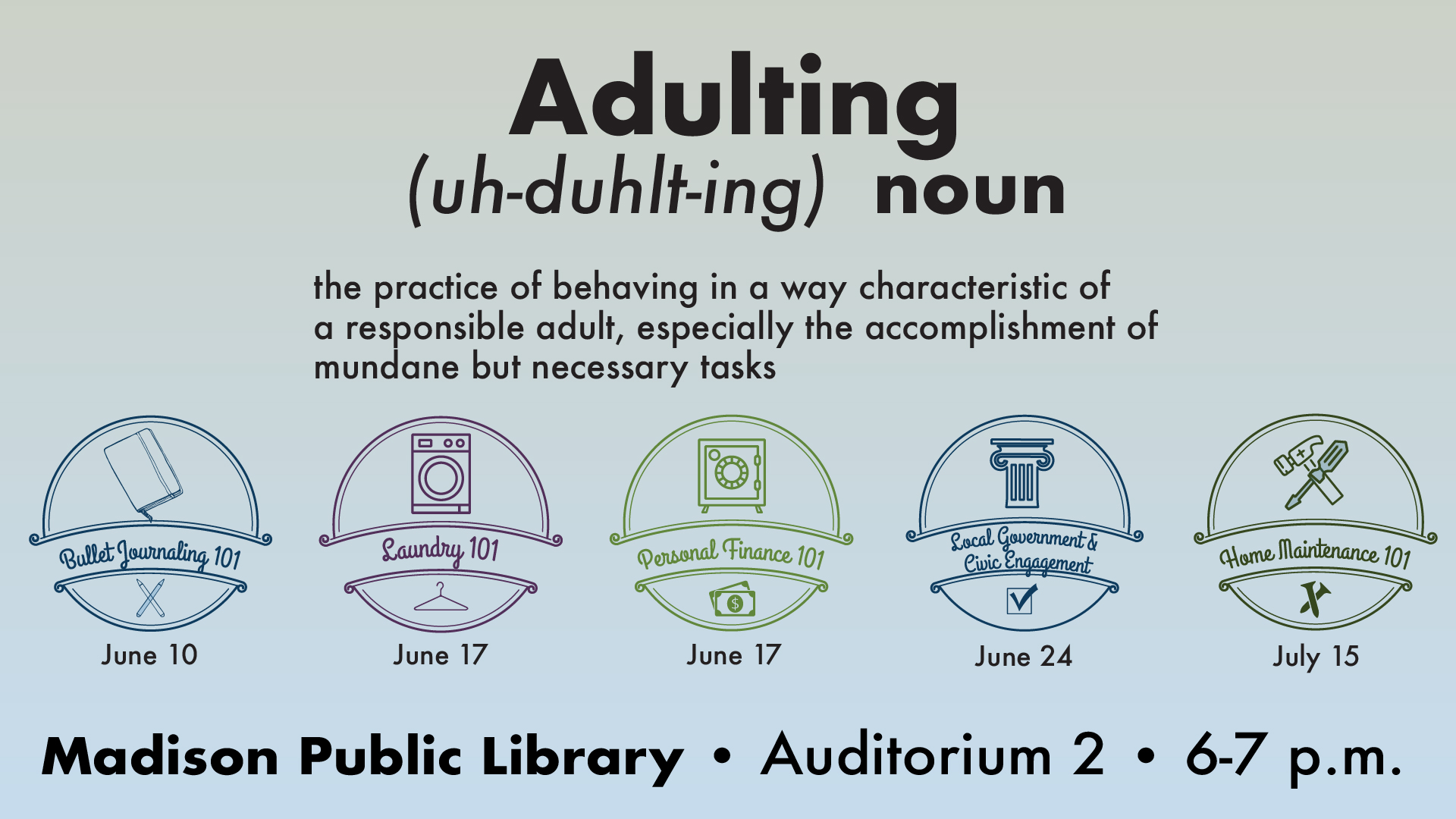 The library has an ever-expanding role as the purveyor of information – not just for research projects, but for hobbies, STEM careers, and entertainment - why not also provide information for young adults who want to be successful in life outside of school?
Last summer we hosted a series of educational programs at the library geared toward new and young adults that focused on the drudgery of adulthood, like laundry, social media, home maintenance, and personal finance.